Become a part of the medicalvalues team and connect with us the dots in clinical pathways to enable improved patient outcomes worldwide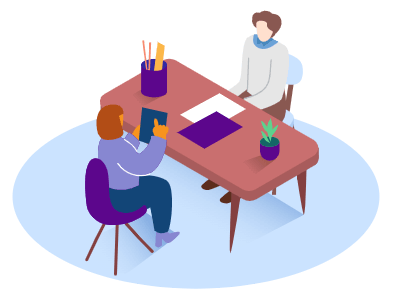 Full-Time / Karlsruhe / (m/f/d)
Full-Time / Karlsruhe / (m/f/d)
Full-Time / Karlsruhe / (m/f/d)
Working Student / Internship / (m/f/d)
Full-Time / Karlsruhe / (m/f/d)
Working Student / Internship / (m/f/d)
Full-Time / Karlsruhe / (m/f/d)
Full-Time / Karlsruhe / (m/f/d)
Who we are and what we offer
No matter where you are in your career, whether you are a working student or a manager, we will support you in your development in the best possible way. At medicalvalues we shape the future role together with you.
Your work-life balance is important to us! Work the way that suits you best with our flexible working hours and home office options. Our core working hours are suitable for both early risers and night owls.
On a regular basis, our event crew hosts casual get-togethers after work, parties or offsite-meetings. A variety of events are also planned remotely so that our team culture remains strong, personal, and connected - even when working from different locations.
Participate with your work in the continued success and high-growth of medicalvalues - literally - with our virtual employee participation program (VSOP).
Become part of a company culture that values open communication, feedback and a culture of success. Achievements and excellence are the focus and you will be supported when there are opportunities for improvement.
Work in a place where you feel comfortable. In our office, fruit snacks are available as a daily vitamin supplement - as well as motivational sweets, drinks, and coffee. In the kitchen, there is a place to exchange ideas with colleagues...
Become part of the medicalvalues team and take your career to the next level! Throughout the hiring process, you will have the opportunity to get to know the open role, our team members and our company. You can contact us at any time with your questions and suggestions on which area you would like to gain insights into. We will ensure we are an optimal fit for each other.
1. Get in touch with us: send us your CV
You are looking for new job opportunities? Simply send us your CV and a short personal message about yourself and your motivation to hr@medicalvalues.de. As soon as we receive your application, we will contact you to get to know you. We are excited to meet you!
Gain first-hand insights about the role and our company in a short video or phone call. A fair and transparent recruiting process is essential to us. In our first casual conversation we get to know each other personally and talk about our and your career development and interests.
We will get in touch with you after our first meeting with a small role-specific challenge. But don't worry! It is not about perfection, but rather about getting to know your personal work style and approach to tasks. For instance, in the IT area, you will be sent a small coding challenge that you can tackle from the comfort of your own home.
4. Professional interview
In a further meeting (on-site or remote) we will be prepared to jointly review your challenge. Based on the completed challenge, we will talk about your areas of expertise and possible future fields of work. Get to know us, our team and our mission even better and ask all of your questions.