Laboratory Diagnostic Intelligence
Leveraging industry standards and lab-specific diagnostic pathways, medicalvalues empowers laboratories to utilize artificial intelligence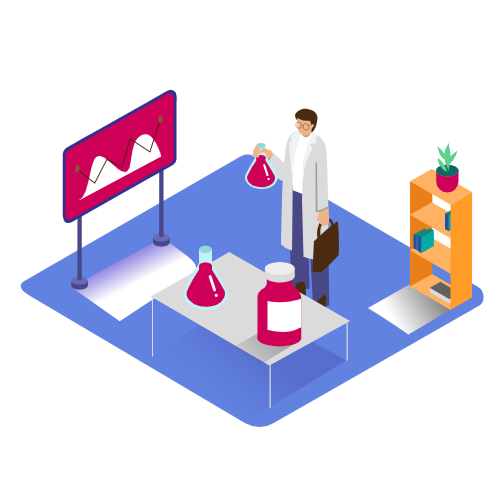 Competitive
Differentiation
By employing the medicalvalues platform, laboratories can differentiate themselves on the market and appeal to residential physicians and hospitals alike due to ease of use for clinicians. medicalvalues improves the diagnostic experience for physicians at the bedside or in outpatient clinics.
Laboratory Physician Empowerment
There is a growing demand for skilled laboratory experts. By providing intelligent recommendations medicalvalues supports physicians achieve more, in less time. In addition, the system provides interactive help to consult customers based on integrative pathways across clinical chemistry, hematology, or coagulation. Moreover, integrated diagnostics with clinical and radiology findings is made easy by medicalvalues.
Digitalization and Harmonization
With the help of the medicalvalues platform you can establish standardized, intelligent diagnostic pathways across laboratories. Tools like the semi-automatic LOINC mapping and our pre-built medical content help you to quickly harmonize and centralize medical knowledge and procedures – within one lab, but also across large laboratory chains.
Help to decide which diagnostic tests to order based on symptoms, pre-conditions, age, gender or specific clinical questions.
Differential diagnostic recommendations – created in close collaboration and validation through an expert physician.
Recommendations on follow-up testing based on laboratory results – but also under consideration of clinical findings or additional imaging results.
Support within the laboratory
Support your physicians during their daily work to create even better outputs. What matters most is the quality of your product: your laboratory data. Enable your team to achieve this with manual, semi-automated or fully automated processes.
Simplified documentation and reporting through predefined texts recommended by the software. Efficiently create high-quality reports providing added value for your customers.
Support for interaction with the customer
Expert algorithms (e.g. for Endocrinology, coagulation, genetics, inflammation/infection, auto-immunology) are available, continuously updated and can also be adapted to the individual needs.
Digitization and Knowledge Management
Less stress through automation of routine tasks. Reduce costs and and have more time for skilled tasks.
Central knowledge management
Harmonization of step-by-step diagnostics across laboratories and establishment of a laboratory-specific knowledge repository based on pre-built and continuously updated diagnostic pathways.
Semi-automatic LOINC mapping and support in reference value determination and harmonization. Identify diagnostic clusters and gain insights on risk factors.
Insights through analysis of test profiles and request behavior
Offer advice to clinics and physicians in optimizing diagnostics profiles for achieving improved patient outcomes.
By using the medicalvalues platform, laboratories can differentiate themselves in the market and appeal to general practitioners, office-based specialists, and clinics alike through ease of use for clinicians. medicalvalues improves the diagnostic experience for physicians – at the bedside or in outpatient clinics. The integration of laboratory information – such as clinical chemistry, hematology, or coagulation – with clinical and radiological findings is facilitated by integrative, diagnostic pathways.
IT Operation in the cloud or on-premise possible. We offer extensive monitoring, security and data protection measures according to current standards.
Creation of diagnostic pathways with subject matter experts – data-driven and combined with expert content validation. Possibility of individualization: adaptation to your reference values and individual diagnostic procedures.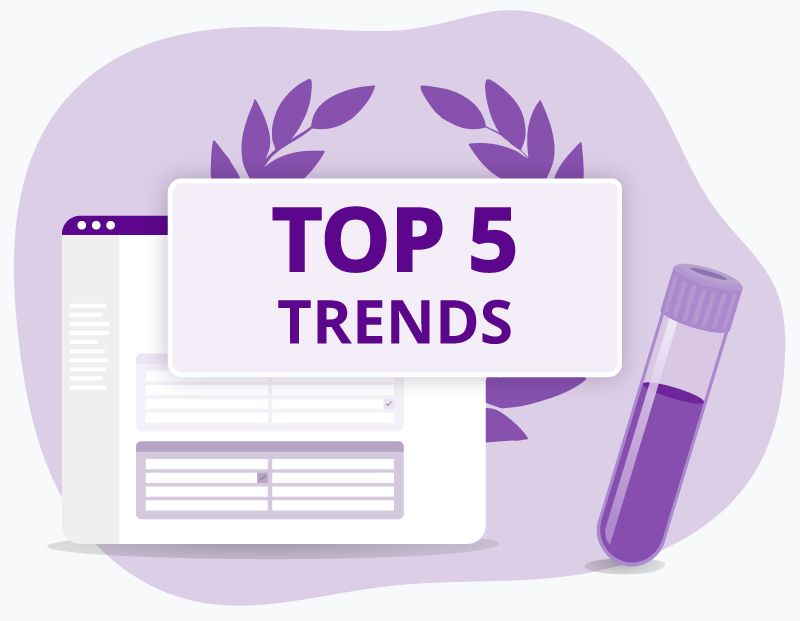 In the world of laboratory medicine – a digital pioneer in the healthcare sector – a dynamic development is emerging. We have identified key trends in the order entry market that are of particular importance in German-speaking countries for 2024.
Read More »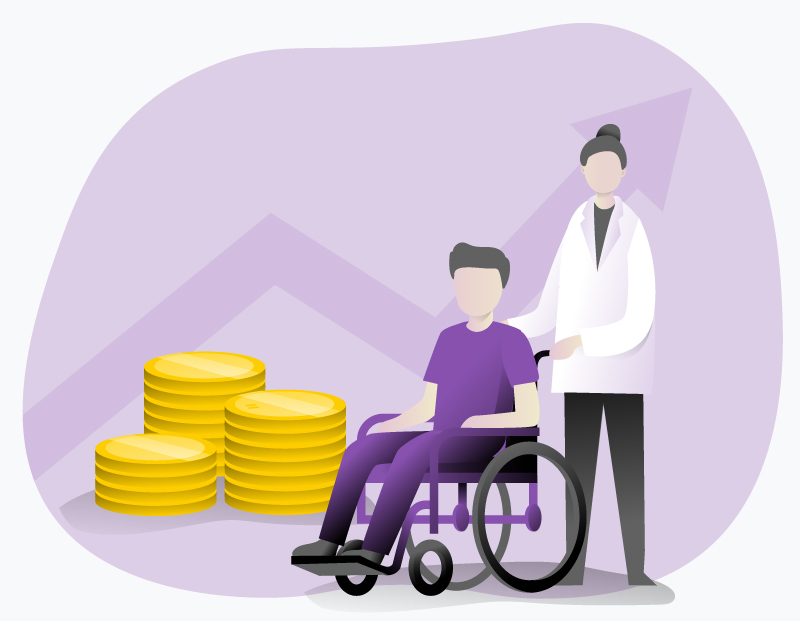 The economic pressure on hospitals in Germany has increased in recent years, leading to a situation in which medical care is in many cases no longer focused solely on the interests of the patient. In an interview in December 2022, the German Federal Minister of Health, Karl Lauterbach, stated: "Today, no hospital can afford to focus solely on medical care."[1] In order to manage the conflicts of interest between business and health care, it is not sufficient to focus only on those departments that have a comparatively high financial return. Instead, a targeted analysis is needed, which can be used to optimise clinical processes to improve patient care. Targeted and early diagnosis, supported in particular by laboratories, is therefore a key factor. Innovative ideas and technologies can increase the efficiency and effectiveness of these processes.
Read More »